Emby
What Is Emby
Emby is a media server which is used to organize, stream audio and stream video to a number of different devices more information can be found here.
This application is similar to Plex in many ways.
Installing Emby
Installing Emby on your seedbox can be done in the client area at,
Services > My Services > Click the green Active button > Applications.
Once you click the Applications button and you should see the Emby install button.

Installing Emby is now complete and it can be accessed through the Installed Applications page

Then click the Go To Application button.
Configuration
The first step is to select the language and click Next.

The next step is to enter a username and password for your Emby application and then click Next.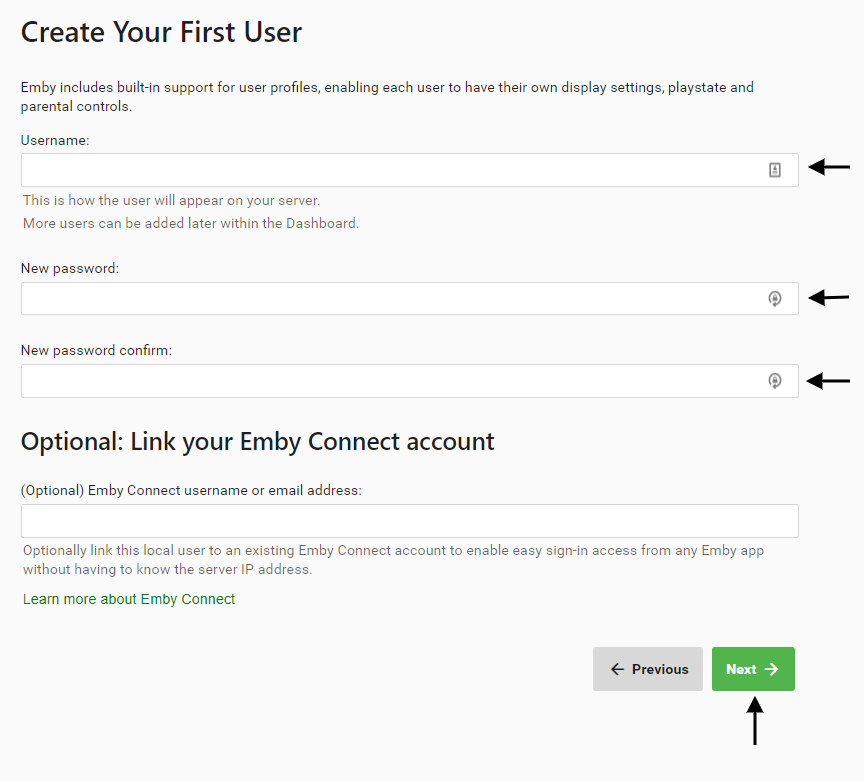 The next step is to add your media library's

Click the add library button.
You would then need to select the content type and the name of the media folder.

Click the + button.
On the next page you would need to add your folder path, your download folder inside this application is /data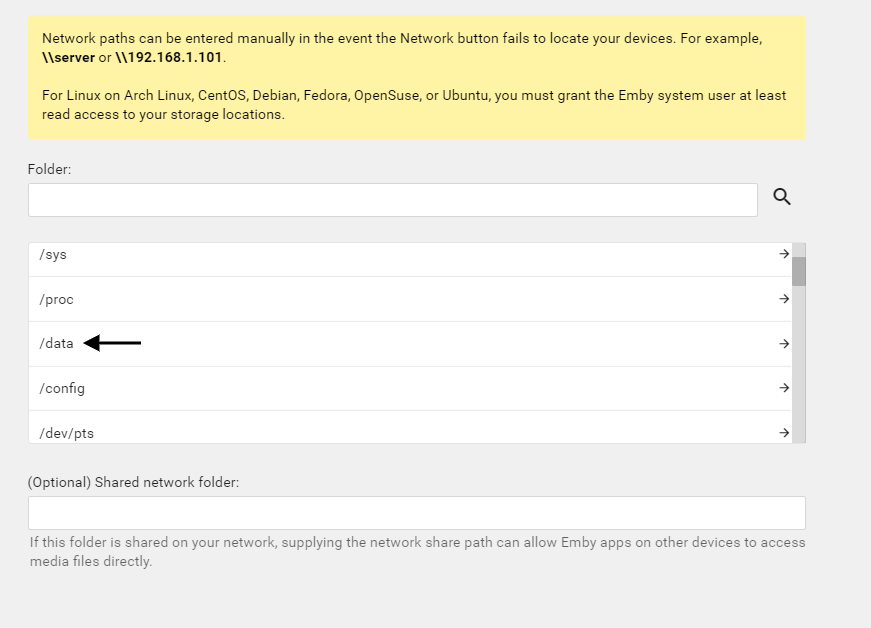 Before configuring, the media folder/folders would need to be created first either in the rutorrent Filemanger tab, FTP or SSH.
The folder you have created through one of these methods should be visible when you click the /data folder so for example your path would be /data/Movies if you created a Movies folder in your download folder.
Continue to the next step by clicking OK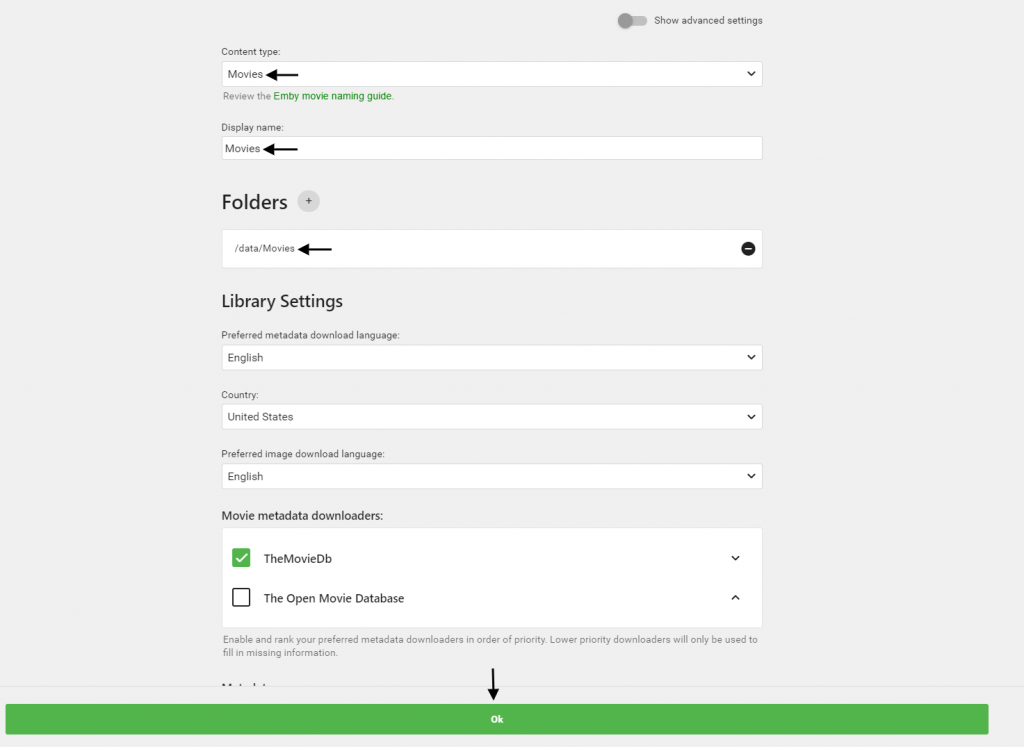 Now you can either add more folders or click Next to continue.
Click the Next button again after selecting the metadata language.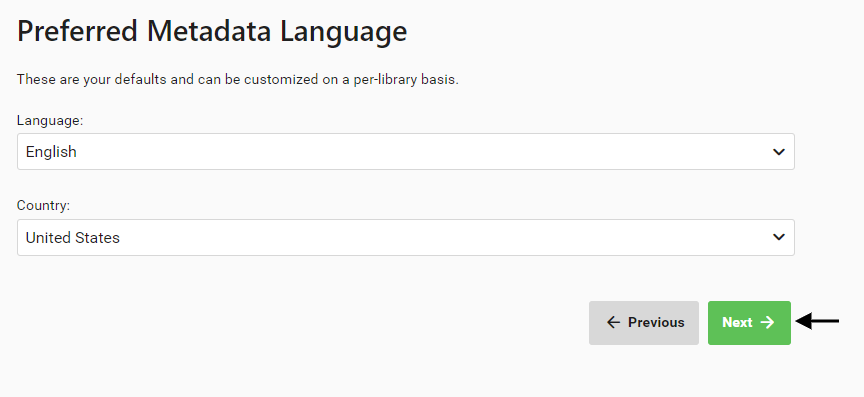 This step is for configuring remote access so both of the boxes need to be checked.

Check the box to accept Emby's terms of service and then click Next.
The Emby install and configuration is now complete so you can click the Finish button.

SSL Certificates
In the Emby application we use SSL the certificates are Lets Encrypt which expire after three months, the certificate can be renewed by clicking the restart Emby button in the client area on the Installed Applications page.
Updating Emby
Emby can be updated by clicking the restart Emby button in the client area on the installed applications page.