Plex
We now offer full Plex server access, we allocate eight CPU cores to each Plex instance which would allow the transcoding of two 1080p videos simultaneously.
A Plex account is required before continuing, you can register through the following link, a basic free Plex account is all that is required you do not need to pay for a premium  Plex account.
Now if everything has gone to plan Plex would have been installed and linked to your Plex account so you can now go to the Installed Applications page to access your Plex instance.
Now you need to add your Plex folders its very important that the media is separated so Movies, TV Shows and Music all have the own folder.
These folders would need to be created in either SSH, FTP or the Filemanager tab inside rutorrent.
Inside rutorrent go to the Filemanager tab, right click and choose the Create > New Directory option.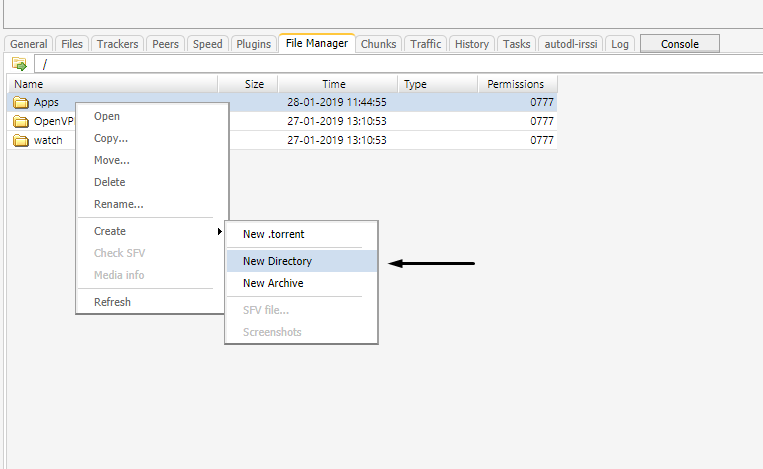 Next name your new folder for this guide we will create a Movies folder and then click start.
Now inside Plex you want to add your Movies library, this can be done by clicking the + symbol in the top right hand corner of Plex.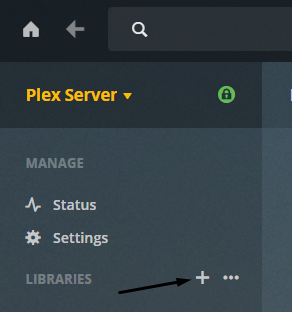 This will bring up another box where you select which type of media the folder will contain, we will be creating a Movies folder so select Movies.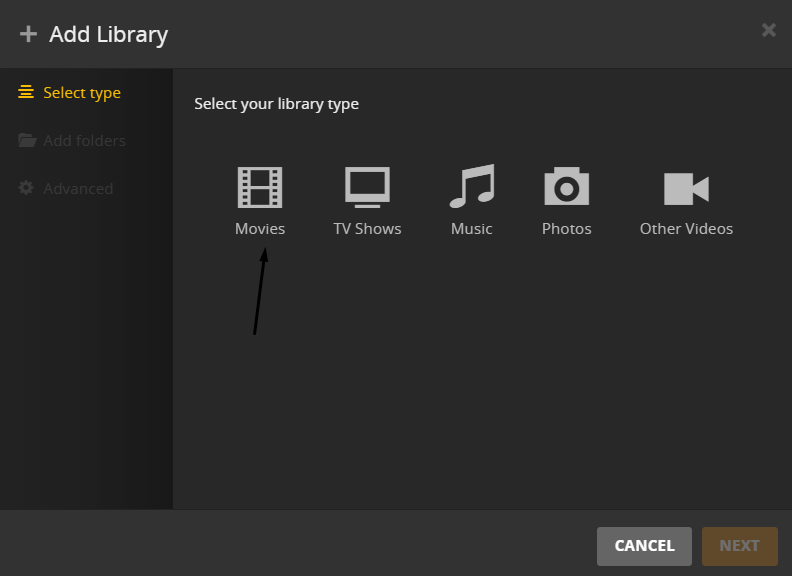 Then you need to name your folder and click next.
Now you need to add the folder we created in the Filemanger tab into Plex, this can be done by clicking the "Browse For Media Folder" button.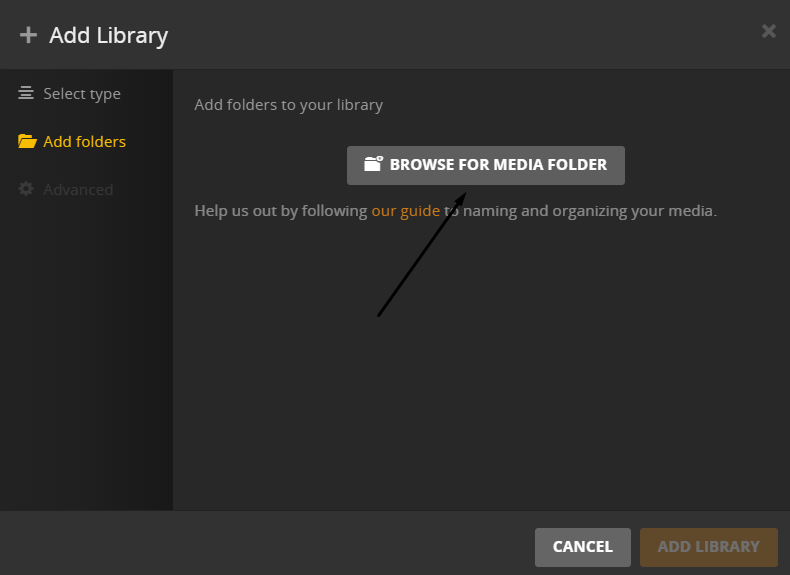 When adding folders your download folder is mounted to the data partition, so if you have created a Movies folder in your rutorrent download folder this can be found in Plex at /data/Movies