Sickchill
Sickchill was formally known as Sickrage.
This application can be accessed through your browser and allows you to choose TV shows and then searches for releases whether its torrents or Usenet and then loads them to your download client.
This guide will cover installing Sickchill and connecting Sickchill to Rtorrent through the Black Hole method.
Install Sickchill in the client area at Services > My Services > Click the Green Active button > Applications
Now click the install button for Sickchill.

Once Sickchill is installed you can then go to the Installed Applications page.
In the client area go to Services > My Services > Click the Green Active button > Installed Applications > Go to Application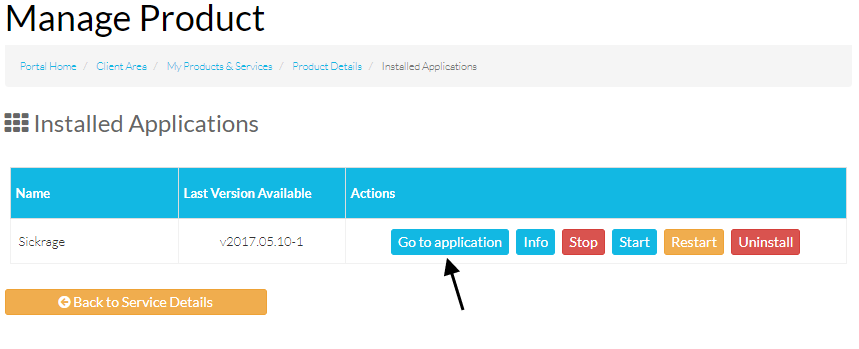 When Sickchill loads in your browser you will need to enter a username and password the default username and password is sickchill.
Username:sickchill
Password:sickchill
Sickchill is not compatible with the HTTPRPC plugin so torrents need to be added though the watch folder in rutorrent this method is named Black Hole.
In Sickchill go to Settings > Search Settings > Torrent Search
Search torrents: Check
Send .torrent files to: Black hole
Black hole folder location: /downloads/watch
Sickchill is now configured but you will need to enable the watch folder in rutorrent, go into the rutorrent settings under the autotools tab and add your watch folder where torrents can be loaded.
Upgrading Sickchill can be achieved by clicking the restart Sickchill button in the client area on the Installed Applications page, this button will also update SSL certificates if they have expired.