LibreSonic
What Is Libresonic
Libresonic is a web-based media streamer, providing access to your music and has the ability to share your music with your friends.
Libresonic can handle large music collections and although optimized for MP3 streaming, it works for any audio or video format that can stream over HTTP, for instance AAC and OGG. By using transcoder plug-ins, Libresonic supports on-the-fly conversion and streaming of virtually any audio format, including WMA, FLAC, APE, Musepack, WavPack and Shorten.
If you have constrained bandwidth, you may set an upper limit for the bitrate of the music streams. Libresonic will then automatically resample the music to a suitable bitrate.
Install Libresonic
Libresonic can be installed on your seedbox in the client area on the applications page by clicking the green install button.
Access Libresonic
Once installed Libresonic can be accessed through the installed applications page by clicking the green go to application button.
Login to Libresonic
When you first access Libresonic the username and password is set as admin.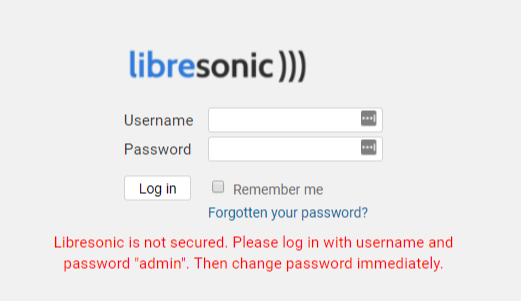 Changing Libresonic Pasword
Once logged the first thing to do is to change the password, this can be done by clicking the Change administrator password option.

Now you need to check the Change Password Box
Once this box is checked the text area will appear where you can enter your new password.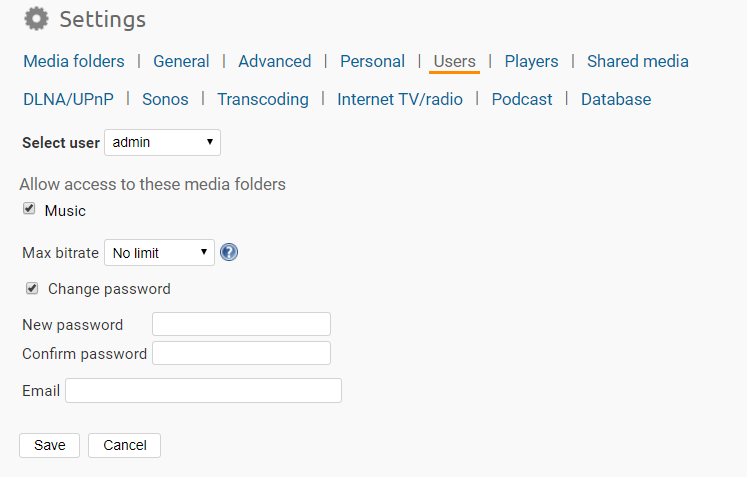 Folders And Mount Points In Libresonic
When Libresonic was installed three folders were created music, podcasts and playlists, these folders are mounted to Libresonic like this /music /podcasts /playlists