Lidarr
Lidarr is a music collection manager for Usenet and BitTorrent users. It can monitor multiple RSS feeds for new releases from your favorite artists and will download, sort and rename them. It can also be configured to automatically upgrade the quality of files already downloaded when a better quality format becomes available.
Lidarr can be installed on your seedbox through the Applications page in the client area.

Once Lidarr is installed go to the Installed Applications page to access the Lidarr through the custom URL.
Securing Lidarr
The first thing we want to do is to secure Lidarr so click the settings tab on the left hand column and then go to General.
Now look for the security section.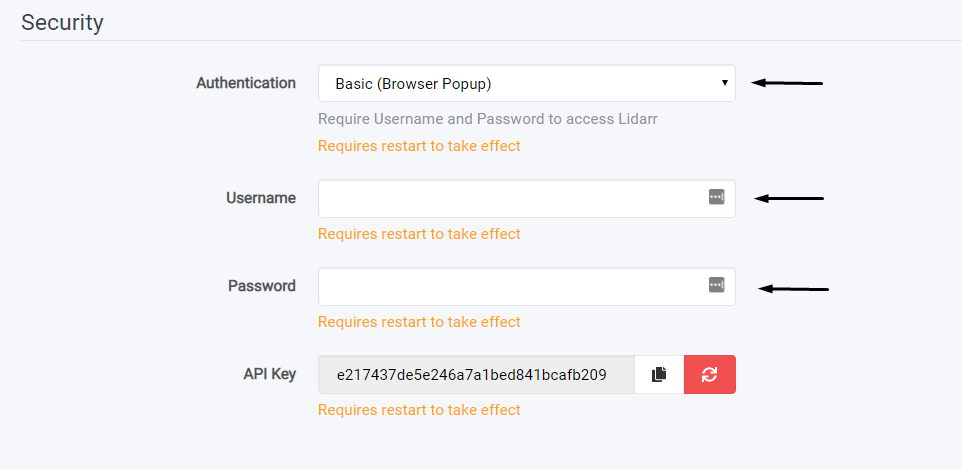 Change the authentication from None to Basic(browser popup)
Then enter a username and password to secure Lidarr.
At the top of the page there is a "Save Changes" button click this to save the changes you have made and then restart to make the changes when requested.
Adding A Download Client To Lidarr
The next step is to add a download client to Lidarr
Click the settings tab on the left hand column and then go to Download Clients.
Now click the + image to a download client.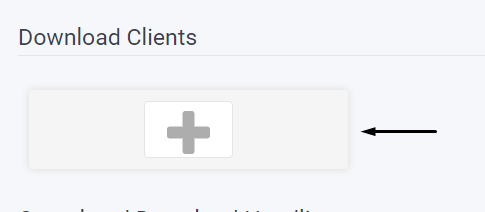 Lidarr supports a large amount of Usenet and Bittorent clients for this guide we will be adding rtorrent, so you would need to click rtorrent when the download client list appears.
Now we need to fill in the rtorrent details and once this is down click test, if Lidarr can connect to rtorrent there should be a green tick if this is the case click Save to continue.
Name:rtorrent
Enable:Check
Host:nlXXXX.dediseedbox.com (Seedbox Hostname)
Port:443
URL Path:/rutorrent/plugins/httprpc/action.php
Use SSL:Check
Username:Seedbox Username
Password:Seedbox Password