OpenVPN In Mac OS
This guide describes the configuration of OpenVPN on Mac OS X using the Tunnelblick client. The walk-through is based on Tunnelblick 3.4beta20
First, you need to download the Tunnelblick application from the Tunnelblick website.
Double-click on the downloaded file.
Install Tunnelblick by double-clicking on the Tunnelblick icon.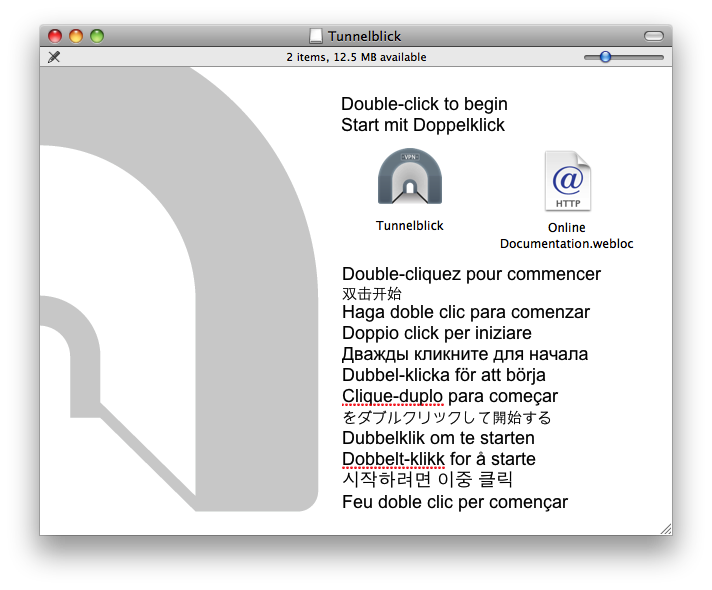 Start Tunnelblick once and then quit it. (This will create the folders in which you extract the configs.)
In your seedbox download folder there will be a folder named OpenVPN like displayed in the image below. If this folder is not present in your download folder please contact support.
If you open the OpenVPN folder in the filemanager there will be an OVPN file inside, like displayed in the image below.

The OVPN file will need to be placed in the empty Tunnelblick configuration folder.
Now you will need to rename the Tunnelblick configuration folder so it has a .tblk extension, once this is done double click the OVPN file which is inside the tlbk configuration folder.
You should now be able to start Tunnelblick and choose the configuration and connect.
If the tunnel has gone dark you are connected! Click the Tunnelblick icon and you will see your active connections in the list.