SickGear
SickGear provides management of TV shows and/or Anime, it detects new episodes and send the links to a torrent/NZB client.
This guide just covers connecting Sickgear and rutorrent but Sickgear can also connect to NZBGet and Sabnzbd.
SickGear can be installed on your seedbox through the client area at Services > Click the green Active Button > Applications.
Then click the green Install button on the right hand side.

Once SickGear is installed it can be accessed through the Installed Applications page.
Go to Services > Click the green Active Button > Installed Applications then click Go to application.
SickGear will load and the first task for us to do is configure a username and password.
Go to Settings in the top right hand corner and then select the General option.
Then on the next page select the Interface tab.

Now on this page enter your username and password and click the blue Save Changes button at the bottom.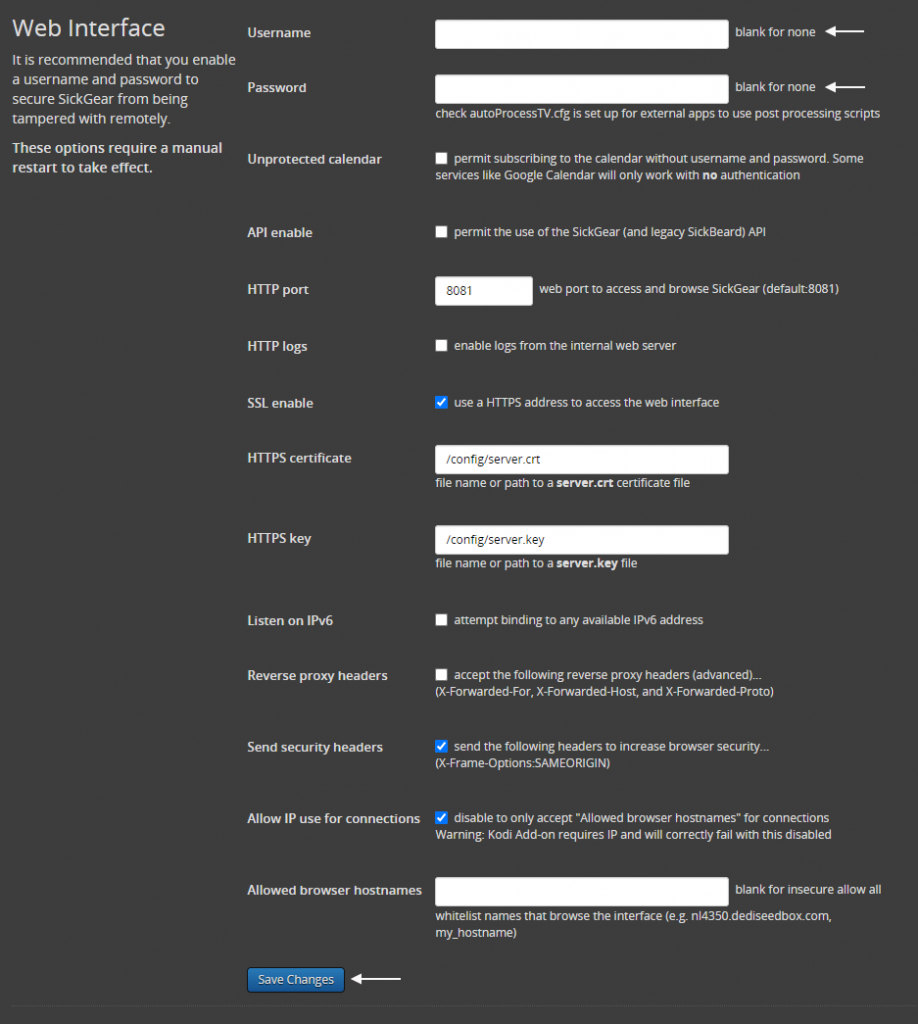 Do not change any other settings on this page as doing so will cause issues with accessing SickGear through the browser.
Now we can setup the connection to rtorrent, please note that SickGear doesn't support the rutorrent HTTPRPC plugin so the only way to connect SickGear to rtorrent is through the watch folder also known at the Black Hole.
Go to the Media Providers tab in the top right hand corner.

Enter these details below and click "Save Changes"
Check the box "enable torrent media providers"
Send .torrent files to: Black Hole
Black hole folder location: /downloads/watch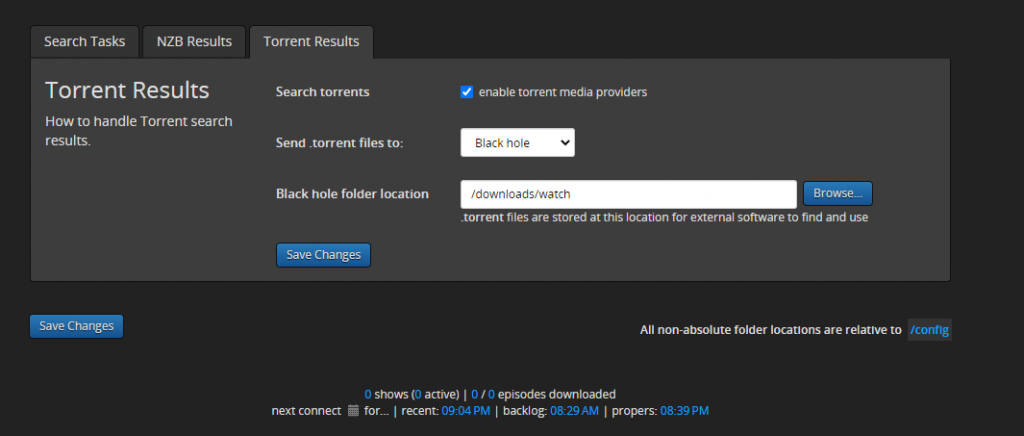 Make sure the watch folder is enabled in the rutorrent settings under the autotools tab.